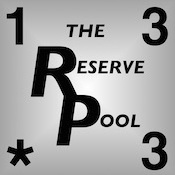 Join the unlikely, yet still satisfying, duo of Isaac and Randy as they discuss a litany of Dice Masters news and reviews! We tackle the TRP teams Top 10 New Cards of 2017, chat about the newly announced Winter DM WKO's, and wrap it up with a Thor BAC review. Enjoy!
Opening Question (2:29)
Winter WKO Update (4:45)
Top 10 of 2017 (14:16)
Thor BAC's (48:50)
Wrap-Up (111:13)
Join the conversation on any of the following platforms!