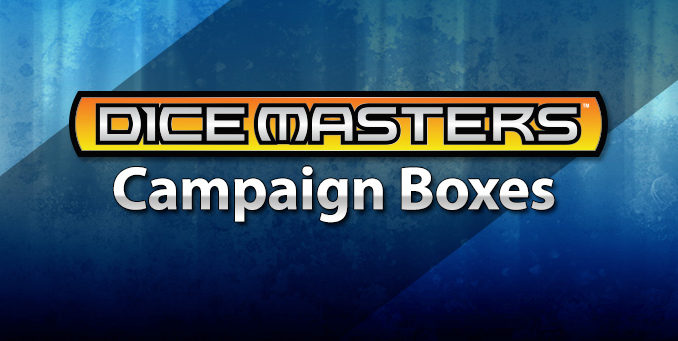 Hello Dice Fans.
An email went out form WizKids this morning outlining some BIG changes to Dice Masters as we know it. A link to the email can be found HERE.
In summary:
It appears that they are shifting away from "blind" product, meaning that we will see more team packs, starters, and the newly announced "Campaign Boxes". Will we still see Gravity Feeds and Draft Packs?
Avengers: Infinity has been switched to a campaign box (and most likely delayed – was expected February).
Origins will be the site of US Nationals and will have On-Site Qualifications.
What are your thoughts? Does this eliminate drafting in the future? We hope to get a little more clarification from WizKids soon. Keep checking in for more info!