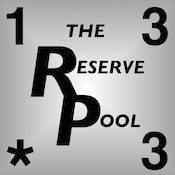 Welcome back Dice Fans! The Trusted duo of Isaac and Stuart are back and better than ever in 2018 to bring you the best Dice Masters analysis, insight and banter in the universe!
This week we explore our first draft experiences with WizKids new Dice Masters set, The Mighty Thor! We chat about what cards we think you should be on the lookout for, what we found were helpful, and the combos that beat us up in draft play that we wish we had!
Opening Question (2:30)
TRP Update (6:40)
Thor Draft (11:30)
Wrap-Up (44:25)
Outro (45:35)
Join the conversation on any of the following platforms!
Direct Link to the Podcast